Velvet & Sequins Collection
Texas Dressing LLC
Welcome to our crazy rodeo!
Kick off your boots and stay a while...
Texas Dressing LLC is an online western retail store for all of those gals that love rodeos, Saturday nights, turquoise & fringe, the smell of new leather boots, and all things FASHION!
Texas Dressing is a mixture of boho, gypsy, and a whole lot of western fashion!
Our goal is to have styles that make your personality shine and make you fall in love with YOU all over again! Life is short if you like it WEAR IT, dress to impress YOURSELF, and remember there is NO such thing as "too much".
We make sure to have the latest trends perfect for you. Whether you're hell on wheels and blazin' your own trail or a stay at home type gal; we got you covered!
We are based off Fort Worth TX, where we were born and raised. And YES the stars at night are big and bright! Even though we are from Texas and Texas is in the name we are proud that our collections are loved and worn by folk all around!
Thank you for shopping small!
Texas Dressing LLC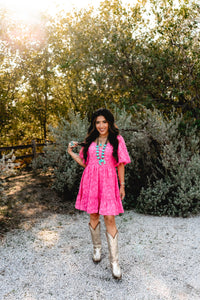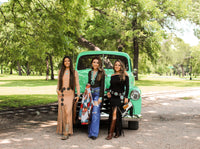 Follow our crazy rodeo on the gram...
For the latest updates, sale alerts and, outfit inspo follow us on instagram! 
Follow us on Instagram